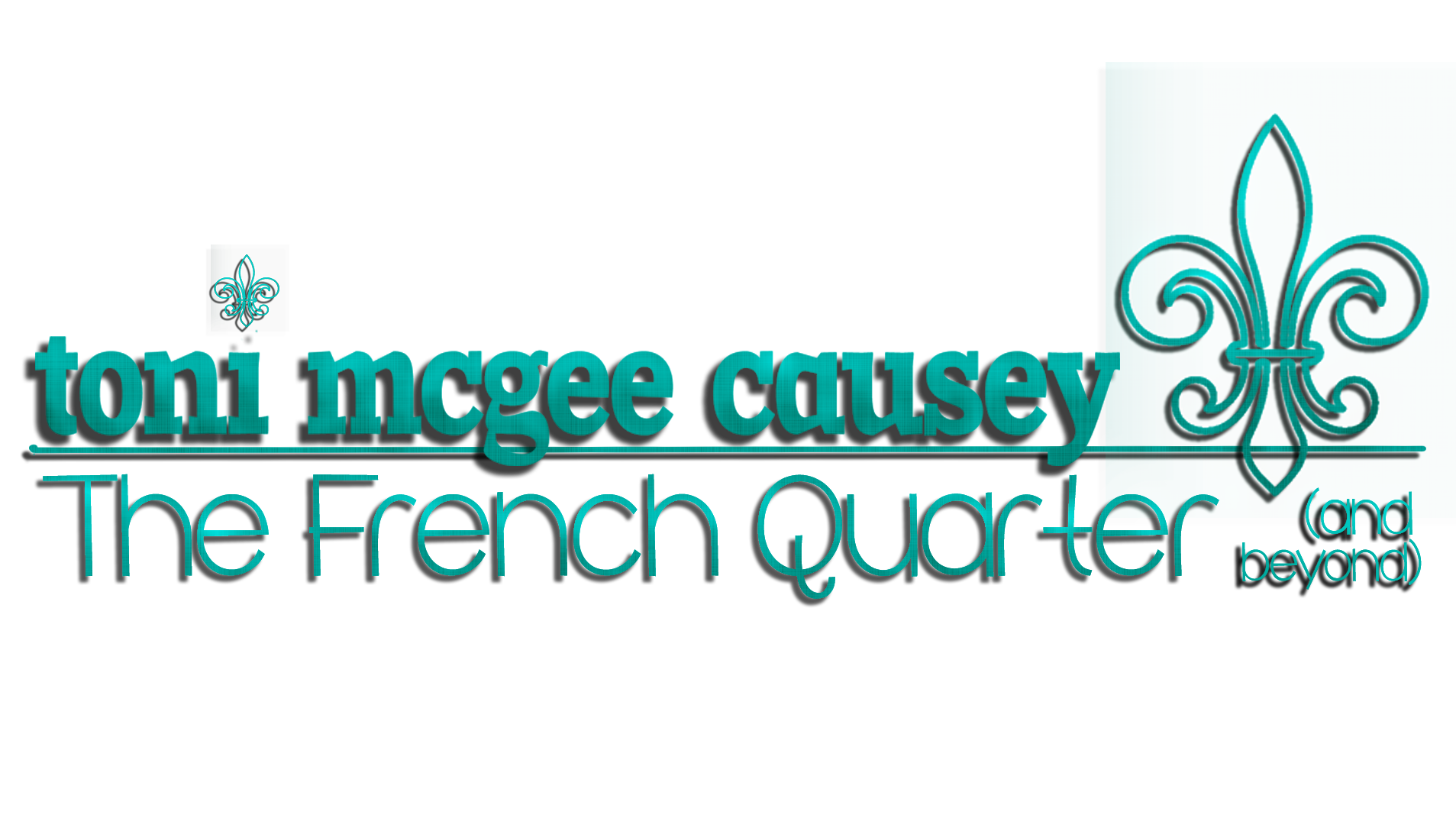 New Orleans Tour Information
Nola Heroines Tour
From Tour/owner Cindy Schmidt-Rouviere:
Hi, I'm Cynthia, a local New Orleans historian and tour guide and I specialize in the history and lives of women. Our history is disproportionately taught around the framework of men, and many tours offered do not deviate from this tradition. This tour seeks to rectify the imbalance, and not only offers insight into the lives and contributions of women, but approaches history through a feminist lens. I hope you'll join me on this first of it's kind, women-centric walking tour and together we can learn from our past we all move forward.
For reservation and pricing:
https://nolaheroines.com/reserve/
Review: 
Cynthia is the only tour guide that I will personally review and give my highest recommendation to. There's a reason she's listed at the top: she's phenomenal. I met her when I was looking for a tour guide to help with a specific tour I needed done for photographic purposes, and she could have taken it easy–just given me just what I asked for (a simple tour of St. Louis Cemetery #1). Instead, she was absolutely wonderful and went out of her way to give me so much more; she's full of funny, smart, and sober facts, great rapport, and in spite of the horrific heat, I had one of the best times I've ever had on a tour.
Cynthia will do personal, custom tours in addition to those she has on her site. Be smart: book her first.
–Toni McGee Causey
New Orleans Secrets
This tour company offers three types of tours: Food/Cocktail Tours, History Tours, and Haunted Tours. They have an excellent reputation in the Quarter.
Reviews:
"The best part for us was having Angela and Mark as tour guides. We went on the "Cocktail and History" tour. I've been to NOLA 3 times before, but this tour was more personal and I've learned more about the city. It was great to be taken to several different locations besides Bourbon Street. Also, they introduced us to some great places to go for live music and food. They went above and beyond." Angela (San Antonio, TX)
"Angela, Mark, and James were amazing and very knowledgable. You can tell they truly love New Orleans and the rich history behind it. When we finished each tour, they always gave us a business card with their number and said if we needed any information or suggestions during our trip, to call them! We took the food tour, the ghost tour, and the cocktail tour. I would like to say which was my favorite, but they were all so unique and different that I couldn't pick just one!" Brittany (Missouri)
"We took the voodoo tour on Halloween morning and absolutely loved it! Our tour guide was James who was a plethora of information. He was very entertaining, too. The tour was very personable, and we had access to museums and shops that other tours don't. James even hung out patiently for awhile afterwards to chat more about the subject if we had more questions…He's definitely the best tour guide we've ever had, hands down!" Monica (Brooklyn)
Confederacy of Cruisers Bike Tours
https://www.yelp.com/map/confederacy-of-cruisers-bike-tours-new-orleans-2
Reviews:
"Also, I'd definitely recommend doing the tour at the beginning of your stay so that you can pick Jeff's brain for local insider tips."
"He was so cool in fact, he let us know which local bar to hit up later that night where they had a Game of Thrones watch party!"
"I forgot to mention that Cassady gave us his cell phone number at the end of the tour in case we thought of any questions while in town."
Info :
Hours: Monday –Sunday 9:00am to 5:00pm
From the business:
We offer fun, friendly, and 100% original bike tours through the local Creole neighborhoods of New Orleans. A ride for everyone, from our original Creole tour, to a culinary tour.
Buzz Nola Bike Tours and Rentals
https://www.yelp.com/biz/buzz-nola-bike-tours-and-rentals-new-orleans?utm_campaign=www_business_share_popup&utm_medium=copy_link&utm_source=(direct)
214 Magazine St
New Orleans, LA 70130
Central Business District
Phone number: (504) 533-9688
Business website: www.buzznola.com
Reviews:
"Brandon was an outstanding tour guide with a wealth of information; not just the quintessential tour guide either."
"Both Erin and Daisy were very knowledgeable and flexible throughout the tour — and super nice gals."
"Scott and Chris welcomed us back the next day to finish our tour out – even rearranging schedules to make this possible."
Hours: Monday – Sunday 9:00 am – 5:00 pm
From the business:
Our tours allow you to experience the sights, scents, and sounds of one of the most unique cities in the world — New Orleans! Sit back and tour the city.
New Orleans Kayak Swamp Tours
https://www.yelp.com/biz/new-orleans-kayak-swamp-tours-new-orleans-2?osq=Tours
Reviews:
We were lucky enough to go on a semi sunny day so we were able to see at least 4 alligators."
"We saw turtles, fisher spiders, water moccasins and some sort of really big snake swimming fast upstream."
"Jeffrey was very knowledgeable about the ecosystem and history while bring very laid back and relaxed."
Hours: By appointment only
Monday through Sunday 8:00am to 8:00pm
From the business:
Kayak Swamp Tours and Plantation Tours are guided and explore local swamps, bayous, and plantations in the New Orleans area. Tandem and single kayaks are available.
Save Our Cemeteries
https://www.yelp.com/c/new-orleans/nonprofit
By taking a cemetery tour with Save Our Cemeteries, you are helping to restore these historic treasures. As the only non-profit organization offering cemetery tours, we are proud that proceeds from your tour ticket price are returned to the cemetery through restoration and education programs.
Reviews:
"For example, writing "xxx" on the tomb to get your wish granted is simply a rumor that people believe and now everyone seems to do it."
"Marie Laveau's daughter of the same name was more the vision of dancing with snakes in Congo Square."
"We learned about the history of cemeteries in New Orleans, burial traditions, and about some of the families buried there."
Community Service/Non-Profit, Historical Tours
Address:
1539 Jackson Ave. Ste 415
New Orleans, LA 70130
Lower Garden District
Phone number: (504) 525-3377
Business website
Hours: Monday –Friday 9:00am to 5:00pm
Closed Saturday and Sunday
New Orleans Ghost Adventures Tours
https://www.yelp.com/c/new-orleans/historicaltours
Reviews:
"We had Mike as our tour guide and he is very informative and easy to listen to!"
"Told us she's also a middle school history teacher, and that definitely showed throughout the tour."
"We learned a lot of fascinating information about New Orleans, birth of jazz, Marie Laveau, and the St. Louis Cemetery Number One."
Address:
620 Decatur St, Ste 1A
New Orleans, LA 70130
French Quarter
Phone number: (504) 475-5214
Hours, Monday-Sunday, 9:00 am – 9:00 pm
From the business:
Welcome to New Orleans, America's most Haunted City! Guests on this tour will have the rare opportunity to enter Haunted locations investigated by real ghost hunters.
NOLA Gondola
Boat Tours
https://www.yelp.com/www.nolagondola.com
8 Friedrichs Ave
New Orleans, LA 70124
City Park
Phone number: (504) 450-4400
Business website:
Reviews:
"We specifically booked for sunset and asked the gondolier the best places to photograph (I wanted to practice with my camera)."
"With Robert's Italian music flowing and the sun setting softly, this was probably my favorite and best date ever."
"He played nice Italian music, gave us some cheese and crackers, opened our wine and took us on a ride through the park."
From the business:
**Looking for a little romance?**
We provide the most romantic experience aboard Bella Mae, an authentic Venetian gondola. Anything from a first date, to the big step of proposing, NOLA Gondola is the place to make it happen. Anniversaries, Honeymoons, Birthdays of the occasional need to escape from the doghouse, we are there to create a most unforgettable experience.  During the 50minute tour, Bella Mae gently glides through the lagoons of New Orleans City Park; past 900 year old live oaks, through the Sculpture Garden, where amazing works of art are visible and lots of assorted wildlife. It is truly the hidden gem of New Orleans, and will provide an unforgettable memory. Google some reviews and hear what others have to say and then come and find out for yourself. You won't be disappointed!
Hours: Monday -Tuesday  — 5:00 pm – 7:00 pm
Wednesday –Sunday — 1:00 pm – 7:00 pm
Gators and Ghosts A New Orleans Tour Company
https://www.yelp.com/c/new-orleans/bustours
Info:
Serving New Orleans and surrounding area
500 Bourbon St
New Orleans, LA 70130
French Quarter
Phone number: (888) 481-8188
Business website:
Reviews:
"Our captain was educational and fun and our family of 5 loved the opportunity to hold a baby alligator too!"
"I called Gators and Ghosts and was able to book 4 people on a small airboat for the next day!"
"Captain Mitch was great and we couldn't have asked for a better introduction into the Louisiana bayou and swamp ecosystems!"
Hours: Monday-Sunday, 9:00 am – 6:00 pm
From the business:
Gators and Ghosts works with the best tour companies in New Orleans. We offer airboat swamp tours, ghost tours and much more! We are here to help make your NOLA visit awesome!
Cajun Encounters Tour Company
https://www.yelp.com/biz_redir?url=http%3A%2F%2Fwww.cajunencounters.com&website_link_type=website&src_bizid=UUpwoAAZcJyUWOqp81_3mA&cachebuster=1512016036&s=eaa1affb444f6a23296c43870fa687722c7f4551122e417a1d91563bde045742
Reviews:
"And Captain Troy continued to give us more great info about the swamp and its inhabitants."
"Saw tons of alligators and other creatures, we had an awesome time and can't wait to go back."
"We saw gators of all ages and sizes UP CLOSE (the juveniles were much more eager to eat the marshmallows and weenies)."
Address:
941 Decatur St
New Orleans, LA 70116
French Quarter
Phone number: (504) 507-9133
Business website
Hours: Monday-Sunday, 7:30 am – 10:00 pm
Paddlewheeler Creole Queen
https://www.yelp.com/c/new-orleans/cajun
Reviews:
"Enjoyed this trip down the Mississippi and fulfilled my inner history geek with visit to Chalmette battlefield."
"Charles was a very well versed guide, and his personal touches on his section on hurricane Katrina were very memorable."
"Charles was the narrator of the cruise and he is an unbelievable story teller particularly when speaking about Katrina."
Address:
1 Poydras St
New Orleans, LA 70130
Central Business District
Phone number: (504) 529-4567
Business website:
Hours: Monday-Sunday, 8:00 am – 9:00 pm
When night falls, the Paddle wheeler Creole Queen rises to the occasion. Step on board and cruise with us into the night where the sleepless activity of America's busiest port buzzes. The sounds of a lively jazz band fill the air as you enjoy a lavish Creole buffet in elegantly appointed dining rooms.
The Creole Queen features outer decks with authentically patterned wrought iron trims inviting guests to stroll back in time as they settle into the mood of a bygone era. The interiors are richly appointed with plush Victorian style draperies, soft period lighting, wooden parquet dance floors, and Louisiana Cypress bars accented with brass railing for a warm and welcoming setting.
Magic Walking Tours
https://www.yelp.com/c/new-orleans/historicaltours
Address:
441 Royal St
New Orleans, LA 70130
French Quarter
Phone number: (504) 588-9693
Business website:
Reviews:
We took the French Quarter and St. Louis cemetery tours with Andrew and the Garden District tour with Matthew."
"We had Randy Bibb as our tour guide and were thoroughly impressed."
"He was very funny and engaging, cracking jokes and sharing personal stories along with the ghost stories."
Hours: Monday-Sunday, 8:00 am – 8:00 pm
Established over 25 years ago, Magic Tours is the oldest walking tour company in New Orleans. Our guides are educated professionals who undergo extensive vetting and training before they become tour guides. They delight in sharing the marvels of our 300 year-old city. Building on knowledge derived from experience, comments from our guests, and information from research we strive to constantly improve our offerings. Founded in 1991, Magic Tours is highly respected for our commitment to historical accuracy and fun-filled tours.
Steamboat Natchez Jazz Dinner Cruise
https://www.viator.com/tours/New-Orleans/Steamboat-Natchez-Jazz-Dinner-Cruise/d675-3780STEAMDIN
Reviews:
"We loved the ride on the Steamboat and my husband particularly loved the tour of the engine room and the antique engine. The buffet was delicious the wait staff very efficient. We had a very pleasant conversation also with a nice couple in the bar area while we waited for our seating time." pamgiles49  November 2017
"The highlight of our trip. The jazz group was wonderful. The meal was great and the atmosphere superb." Evan S  November 2017
"Wonderful enjoyed every minute food, atmosphere, weather just everything it was brilliant!!!!" Hilda G.  November 2017
Info:
Inclusions 2-hour paddle-wheel boat cruise, Live Jazz entertainment Dinner
*Departure point: Tour departs from the French Quarter
*Departure time Boarding begins at 6pmCruise departs at 7pmSeating times for dinner at 6pm and 7:45pm (Based upon availability on rare occasions your seating time may be changed) *Duration 2 hours (approx.)
* Returns to original departure point
* Steamboat Natchez Jazz Dinner Cruise boarding begins at 6pm – includes dinner From USD $81.00
New Orleans Drunk History Tour
https://www.viator.com/tours/New-Orleans/New-Orleans-Drunk-History-Tour/d675-9349P23
Info:
Explore the French Quarter of New Orleans with an informative guide who shares stories about the history and supernatural side of this historic neighborhood. Visit important locations such as St Louis Cathedral, Jackson Square and sites key to the Louisiana Purchase. Learn about 'Voodoo Queen' Marie Laveau, see where voodoo ceremonies were once held and visit a haunted house. Your guide allows time for you purchase drinks at bars along the way, and you can also use authentic paranormal equipment. This entertaining 2-hour tour provides a fascinating take on The Big Easy. Highlights 2-hour walking tour of the French Quarter in New Orleans Visit historic sites including St Louis Cathedral and Jackson Square with an informative and entertaining local guide Hear about the ghosts, voodoo ceremonies and other supernatural forces in the French Quarter Sip to-go drinks purchased from neighborhood bars during the walking tour Try to detect ghosts with provided paranormal equipment
Read more about New Orleans Drunk History Tour 2018 at: https://www.viator.com/tours/New-Orleans/New-Orleans-Drunk-History-Tour/d675-9349P23?pub=vcps
Departure point: French Quarter
Departure time: Times are subject to change due to local traffic conditions.
Duration: 2 hours (approx.)
Return details: French Quarter
Inclusions:
Admission ticket
Local guide
Walking tour
Group tour
Exclusions:
Gratuities (recommended)
Drinks
A $60 will be charged for any piece of lost, damaged, or missing piece of equipment.
Reviews:
"This tour was amazing!" Darius June 2017
"We had the time of our lives! What a fun, interesting stories, saw some beautiful and scary places." Dionysia K United States of … May 2017
"Ashley is the guide, she was born to do this!! She was an instant friend, funny, great storytelling, made it a very relaxed, easy atmosphere. I highly recommend this one!" Sylvia C May 2017
New Orleans Cooking  Class
https://www.viator.com/tours/New-Orleans/New-Orleans-Cooking-Class/d675-3108LUNCH
Info/Highlights
Cooking class in New Orleans
Price: $28.00
Get to know the basics of Louisiana cooking at the New Orleans School of Cooking. Learn how to make New Orleans specialties such as gumbo, jambalaya and pralines form your expert chefs. Enjoy generous samplings of the dishes accompanied by complimentary beer, iced tea and coffee, take the recipes home with you!
Reviews:
"Our chef, Ann, made this a hilarious couple of hours. She's one of a kind. A good cook, a fabulous raconteur who cooked, joked, told us some history, shared stories. She made the time fly by. Would definitely recommend this tour." Heather S  November 2017
"Great experience, we got to know Louisiana history through its food, and the teacher Pat was an amazing talker. We really enjoyed this time. Recommended to people of any age if you like cooking and food." Ana G November 2017
"Enjoyed The Cooking class. The food was great!"  IMDE_IM November 2017
New Orleans Garden District Walking Tour:
Mansions and Lafayette Cemetery
https://www.viator.com/tours/New-Orleans/Garden-District-Walking-Tour-Mansions-and-Lafayette-Cemetery/d675-3780STROLL
Info:
Price: $37.00
Duration: 2 hours 45 minutes (approx.)
Board your morning coach in the French Quarter and enjoy watching the city wake up as you travel to the neighboring Garden District. This area, which now boasts some of the most splendid, preserved antebellum mansions in the South, was once occupied by multiple plantations. Walking tour of the opulent Garden District in New Orleans Visit the interior of Opera Guild Home View well-preserved examples of Greek Revival and Italianate architecture, including the homes of Anne Rice and Sandra Bullock See where Confederate President Jefferson Davis passed away Visit the Lafayette Cemetery, one of New Orleans' distinctive above-ground cemeteries Stop for refreshments at Magazine PoBoy Shop Roundtrip transportation by coach from the French Quarter included.
Reviews:
"A fun-filled, informative tour of the Garden District plus a historical and educational tour of Lafayette Cemetery. Our guide had a wonderful personality and made the tour enjoyable for us." Paul S USA  November 2017
"Mary E. was our tour guide, and she did a great job! The Garden District is beautiful! Mary had great information and she shared it with enthusiasm. I have recently come off of a broken ankle and leg, so walking a long distance is still pretty hard, however, I found it quite easy to keep up!" MartiKay S November 2017
"This was a great introduction to New Orleans Garden District architecture. Our tour guide Mary E, a retired school teacher, was extremely knowledgeable and knew how to make our history lesson enlightening and enjoyable. We were impressed by her in depth knowledge of both significant facts and little known details. The interior tour of the Women's Opera Guild House was a delight. Although only a small detour, the visit to the Lafayette Cemetery was well worth the time. It gave all of us in insight into the unique situation and means of burial necessary in the New Orleans area. A longer, more dedicated cemetery tour may be of interest if you wish to see the tombs of celebrities, but this is a great introduction. We would certainly recommend this tour to anyone." Radhot November 2017
New Orleans Mardi Gras World
Behind-the-Scenes-Tour
https://www.viator.com/tours/New-Orleans/Mardi-Gras-World-Behind-the-Scenes-Tour-in-New-Orleans/d675-6158ALLMGW
Info:
Duration: 60 minutes (approx.)
Price $19.95
Tour of Mardi Gras World in New Orleans See where New Orleans' amazing Mardi Gras floats are made
Try on Mardi Gras costumes, pose in front of the floats, and savor a slice of traditional King Cake. Learn about the history of Mardi Gras from your guide Pickup from downtown New Orleans provided.
Reviews:
"I never knew… I learned so much about the Mardi Gras and saw how the masks and costumes and fabulous floats are made in the wonderful one-hour tour." Gene B  November 2017
"Love this it is a must do list." Valerie B October 2017
"Just amazing! Every you want to know about Mardi Gras and see the floats up close." !!colo Tabbyslick  September 2017
"This was one of our most economically priced tours and not sure what to expect!! We were thrilled! Kids loved it- we loved it- great pictures, great feeling and certainly more than worth the ticket price! Go for it!"  Leanne L  September 2017
New Orleans Original Cocktail Walking Tour
https://www.viator.com/tours/New-Orleans/New-Orleans-Original-Cocktail-Walking-Tour/d675-3780ST
Info:
Duration: 2 hours (approx.)
Price: $29.00
Walking tour of New Orleans original cocktails Discover the history of renowned libations, including the Sazerac and Pimm's Cup Visit the oldest restaurant in New Orleans, and its wine cellar and private dining area Enjoy a view of New Orleans through its history of fine dining and drinking. This tour has been featured on The Travel Channel
"Bob was so much fun! The history insight was great, super interesting! It's about so much more than just the cocktails. Loved seeing all the private rooms in Antoine's used during Mardi Gras. It's like a museum in there. So much tradition it leaves you awed. Highly recommend this tour." Rick R  November 2017
"Joe was our tour guide and really is an expert at this. It was a very informative 2 hours and we loved it all." Stephen G  November 2017
"Loved the tour. Joe was the greatest tour guide." Sandi  November 2017
Experience Cajun Country: Swamp Boat Adventure and Plantations Full-Day Tour of New Orleans
https://www.viator.com/tours/New-Orleans/Experience-Cajun-Country-Swamp-Boat-Adventure-and-Plantations-Full-Day-Tour-from-New-Orleans/d675-2292GRAND
Info:
Price $171.00
Duration: 9 Hours
Highlights:
Grand tour of Cajun country Narrated boat tour through the winding bayous in remote cypress swamps Enjoy a traditional lunch at one of the oldest plantations in the south, Oak Alley Plantation Guided tour of this grand mansion Visit Laura, a Creole Plantation Upgrade to the high-speed airboat option Small-group tour with no more than 13 people ensures a personalized experience
Reviews:
"An excellent tour. We enjoyed our boat trip on the bayou, and even saw a small alligator. Our guide, Brian, has spent his life fishing and trapping, and his knowledge was tremendous. Visiting the two very different plantations gave us great insight into the lives of both the owners and their slaves. Very poignant, sad stories amid beautiful homes and gardens. We now have a better idea of the distinctive history of Louisiana. Our driver, Joseph, was excellent. He kept up a continuous narrative on the lengthy trip, was very knowledgeable and was EASY TO UNDERSTAND. This is very important because other guides often had a very strong accent, spoke quickly and swallowed their words. He really made the trip interesting for us. HIghly recommended." Heather S  November 2017
"The tour was amazing, we enjoyed the whole day. We were picked up on time from our Hotel by our driver Kat and headed to the Bayou for our Air Boat ride. Kat was great, she talked about the area, the history and the changes from cyclone Katrina. It was quite a cold day and got very cold on the water, so make sure you have warm clothing for that. The areas we went were absolutely beautiful and our guide was very informative, from there we went to Oak Alley Plantation with the guides all wearing period costumes and was a very interesting and informative tour. The grounds and history of this Plantation was very great. We lunched here at the Cafe/Restuarant, the food was really good. Next onto Laura Plantation which is a different style of big house more of the Creole period and ownership. Our guide on this tour was awesome, only young but very informative and passionate about what he does, where he comes from and the history that has made his home state of Louisiana what it is. Back in the small bus for the drive back to New Orleans and Hotel with Kat filling us in on a little more New Orleans and Louisiana info. Perfect day from start to finish, I would highly recommend it." Julie G  November 2017
"Great day and I would like to thank all of the tour operators for a great experience and highly recommend doing the tour." tridant  November 2017
Small Group Tour of Oak Alley And Laura Plantation from New Orleans
https://www.viator.com/tours/New-Orleans/Small-Group-Tour-of-Oak-Alley-and-Laura-Plantation-from-New-Orleans/d675-2292WEST
Info:
Price $109.99
5 Hours and 30 minutes long
Highlights
Guided tours of Oak Alley and Laura plantations from New Orleans See guides in period costume and gorgeous old oak trees at Oak Alley Plantation Tour the gardens and historic slave quarters at Laura Plantation Learn about Oak Alley, Laura and other local plantations from your guide
Reviews:
"This tour was amazing!" riburney  December 2017
"Really enjoyed our tour. Driver and tour guides at the plantations were so entertaining and knowledgeable. Had a great day." Thomas F November 2017
"Excellent tour and tour guides at both plantations. The knowledge of history by the tour guides was fantastic. I truly enjoyed the tour and the ground were beautiful. It's important to know history and a good tour. Used Tours by Isabelle and that tour guide was really good in pointing out sites along the way to/from the plantations." Gpfreedman November, 2017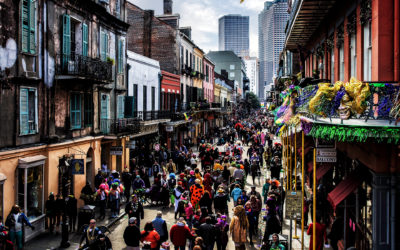 10 Ways to Stay Safe in the French Quarter This is a perennial list and while it is specifically about the French Quarter, there are general rules here that would apply to any big city you might be visiting. As I'm writing this, it's spring and we're about...
read more